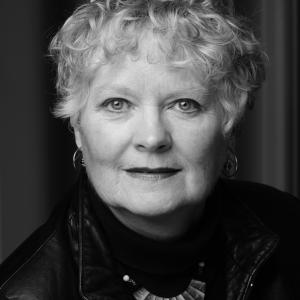 Lorna Livey
Artist member since 2019
Toronto, Ontario
Lorna Livey is a graduate of York University's Faculty of Fine Arts. Her works on paper utilizing printmaking and mixed media have been exhibited in solo and group shows across Canada, including the Burnaby Art Gallery, Whitby's Station Gallery and the New Brunswick Museum in Saint John. Her work is included in many corporate and public collections, most recently Capital One and the Department of Foreign Affairs. Well-known as a teacher and Master Printmaker, Livey has worked with Open Studio, Inner City Angels, community arts groups and individual artists.
---
Best season of the year in Toronto
May is my favourite month of the year. The long grey cold days of winter are gone. There's light, colour and warmth, making it a pleasure to be outside.
Your favourite spot in Toronto right now
Sam Smith Park in South Etobicoke. This lakeside park has wonderful walking paths; nature at its best in the heart (almost) of the city.
What do you listen to when you work?
I have my studio radio tuned to CBC Radio Two. Classical music in the morning morphs into contemporary Canadian artists in the afternoon.
Why is it important for people to have art in their home or life?
Art enriches the lives of people who experience it in their homes or other places. It can provoke, educate and/or provide sensual pleasure for the eyes, a visual focus for refuge from the stress of everyday life.
How long have you been creating art?
I can't remember ever not creating art. I still have the cat carved from a bar of Ivory soap that I made as a child and my Mom saved some of my earliest crayon drawings. I'm happiest when I'm being creative, whether it's working on a piece of art or writing a story about my travel adventures.